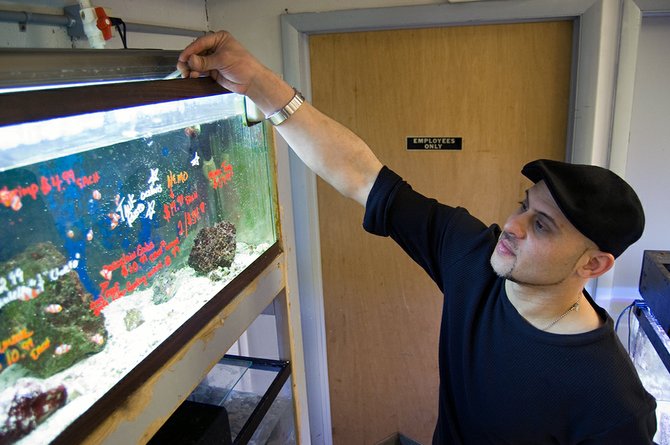 David DeLugo, the new owner of Union Aquarium, feeds clownfish in the store's saltwater section of tanks. Paul Sartoris, founder of the store, sold it to DeLugo, who was an employee for 10 years.
Stories this photo appears in:

Union Aquarium founder sells business to longtime employee
After 23 years of running Union Aquarium in Schenectady, owner Paul Sartoris is selling the business to a longtime employee who is stepping forward to keep the shop afloat.