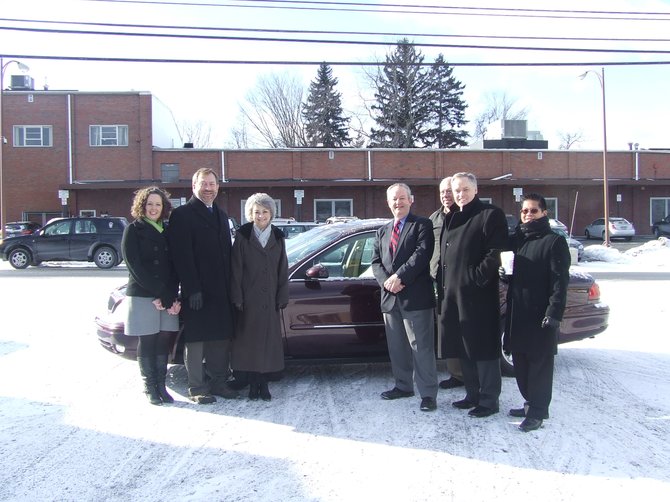 Senior Services of Albany received a 2001 Mercury Sable from a Colonie Senior Service Center resident to use for the Meals on Wheels program.
Stories this photo appears in:

Beltrone resident's ride will be used by Meals on Wheels program
When driving became more of a burden than a convenience for Beltrone Living Center resident Marge Pecoroni, she tried to figure out the best way to get rid of her 2001 maroon Mercury Sable. Selling it would be a lot of extra work and it was in too good of a condition to just send it to the junkyard. She quickly realized she could donate it straight to her residency at Colonie Senior Service Center.