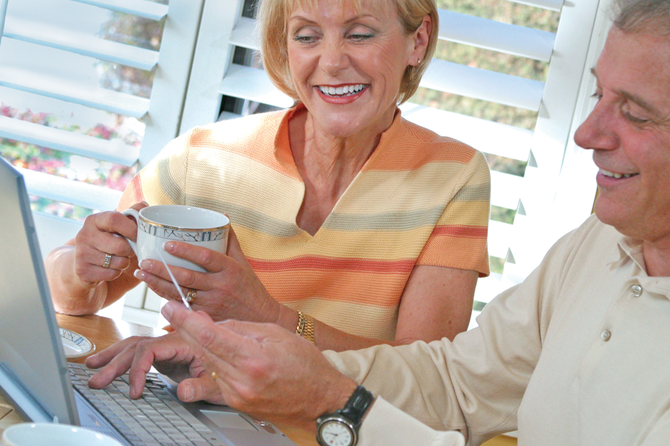 The number of people using technology as a means of communicating grows each day, and seniors are no exception. A study in 2012 reported that people over the age of 65 are the fastest growing segment of society using a computer for personal use, and 34 percent of those using the Internet are using social networking sites such as Facebook with 18 percent doing so on a daily basis.
Once a territory typically thought of as only for young people, social networking and devices such as smartphones and tablets are fast becoming a common way for families and friends to stay connected to each other and the world around them.
With the introduction of these devices, people are finding getting online easier than ever. Apps such as Skype and Facetime are making it simple for grandparents to communicate with grandchildren in 'real time' like no generation in the past.
Dawn DuBois of Chatham says she uses Facetime at least twice a week to communicate with her grandchildren, and Joyce Thomas of Delmar says she has friends who use Skype regularly to keep in touch with grandchildren who live out of town. With these and similar apps, grandparents are able to see their grandchildren's soccer games or dance recitals from miles away.
It's not only video chatting that is making the grade with seniors, for DuBois, social networks such as Facebook have helped her to keep in touch with people she otherwise wouldn't have in the past.
"I connect with my college-aged nieces and nephews on Facebook all the time," she says. "If it wasn't for Facebook, I probably wouldn't connect with them at all."
DuBois says when her brother's kids grew up she wasn't able to keep in touch with them the way she wanted to and felt the distance, but with Facebook that has changed.
(Continued on Next Page)
Prev Next
Vote on this Story by clicking on the Icon