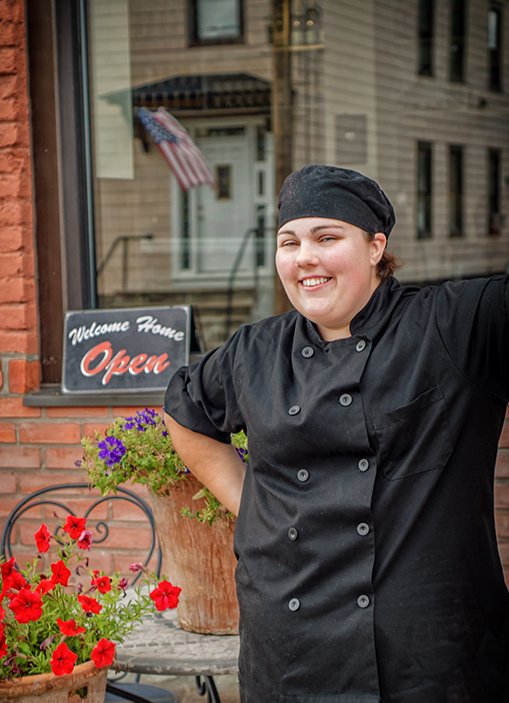 SCHENECTADY — As one family business expands its restaurant and refines it fare, the reins are in the hands of someone outside the family for the first time.
Perreca's has deep roots in Schenectady, is known for its freshly baked Italian bread and in 2009, the family business expanded to an adjacent storefront to open a luncheonette style restaurant. After a fellow city staple closed its doors, More Perreca's owner Maria Perreca Papa said she sought to fill in the gap. The restaurant has grown beyond the original vision of offering breakfast and lunch, with dinner added to menu.
"We grew into something quite different than a luncheonette," Papa said.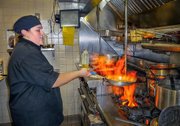 After dinner started becoming more successful, More Perreca's was looking to refine and grow its Italian dishes. This, though, brought the family to venture outside of its roots.
"Then we said, 'we really need somebody who knows what they are doing here,'" Papa said. "I am a very good cook — I am no chef."
After conducting an extensive search, Papa didn't have to look too far to find a new leader for the kitchen.
"We are in the heart of an area that has all these wonderful graduates of Schenectady County Community College's culinary arts program," she said. "The whole area is poised to be a culinary hot spot because of Schenectady County Community College."
Former SCCC culinary arts graduate Kelly Donnelly, 29, was selected to don the cap as More Perreca's new executive chef. Donnelly, a Clifton Park resident and area native, formerly severed as executive chef of Wheat Fields and also has experience working at Creo and My Linh.
Part of what attracted Donnelly to More Perreca's was the smaller setting and it being a family owned businesses. Since it is smaller, she said she'd be able to do "more complex" specials.
(Continued on Next Page)
Prev Next
Vote on this Story by clicking on the Icon