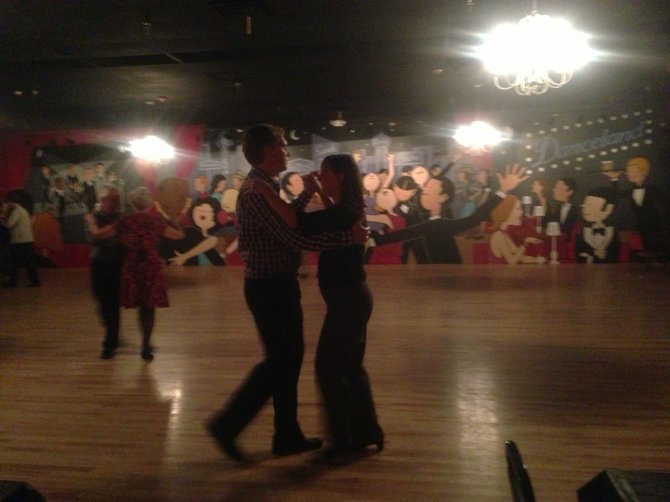 CAPITAL DISTRICT — Dancers of the Capital District have shimmied their way to a new spot in Latham.
Danceland, now located at 638 Columbia St., has moved for the third time and opened its doors on Friday, Sept. 28. After several buildings that did not work out, dance clubbers are ready to swing back into moving their bodies.
Owner Jim Apicella of Latham, who has been a ballroom dancer for almost 20 years, said he couldn't find anywhere to dance when he moved to the area from Hudson. In 2005, he opened Danceland at the Colonie Plaza on Central Avenue. After two years and some problems with the lease, he transferred over to Latham Circle Mall, but only stuck with that location from April 2011 to June 2012.
"I went in there with a very reasonable rent. I said if I get two or three years out of this, I'll be fine, but they ended up moving their plans (to redevelop the mall) forward quicker than I originally thought," Apicella said.
Apicella said he's happy to be out of the mall because it "had its issues."
"People didn't like to come in there when it was empty, dark and no one around," he said.
The new location, adjacent to the Dollar General, is 5,200 square feet equipped with a 2,400-square-foot dance floor. The floor is a called a "floating floor," with several thousand little cushions underneath it.
"When you dance, it gives, so that your knees, thighs, ankles don't take that force. It's safer, more comfortable," Apicella said.
Sheila Morroni and her husband John of Clifton Park have been dancing for many years and have followed Danceland to each location.
"The floor is fabulous, perfect for dancing," Morroni said.
The dance facility features ballroom, country-line, Latin and swing with dances and lessons. Starting in November, the dancehall will have live bands on Saturday nights.
(Continued on Next Page)
Prev Next
Vote on this Story by clicking on the Icon