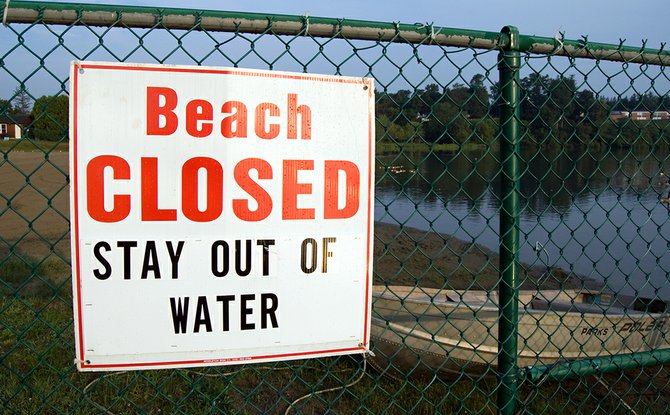 SCOTIA — The effects of Hurricane Irene stretch on at a popular Scotia swimming destination, leaving one less way to beat the heat this summer.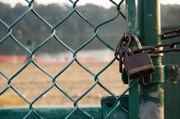 Scotia officials on Monday, July 16, announced the beach at Collins Park would be closed for the rest of the season after failing to open at the start of the season in June. The state Department of Health requires all public beaches to have four feet of visibility in the water for swimming, but flooding from Hurricane Irene left significant deposits of fine clay silt in Collins Lake that have reduced visibility.
"We were hoping we could open, but we were never able to get the water clarity where we need it," Parks Superintendent James Marx said. "We were hoping that it would get better over time, but it really hasn't."
There is two feet of visibility in the lake, and village officials don't foresee the problem disappearing before the season ends.
Marx said the problem was apparent as soon as ice started to melt. During Hurricane Irene, floodwater stretched over a majority of the park, connecting the Mohawk River and lake.
"We have never had that much influx of river sediment," Marx said. "There is nothing historically to compare that kind of event to."
The village tried to combat the problem by treating the lake with alum, which is a chemical compound used in this instance to clump together the fine clay particles suspended in the water. Once the particles are clumped together they sinks to the lake's floor.
The only problem was the clumps didn't stay settled and they easily became suspended again. Wind, waves and swimming cause the clay to rise and reduce visibility to unacceptable levels.
"When you get a really windy day … the water gets very cloudy," Marx said. "On a calm day it will improve, but when the wind picks up a couple days later … it just goes back and forth."
(Continued on Next Page)
Prev Next
Vote on this Story by clicking on the Icon