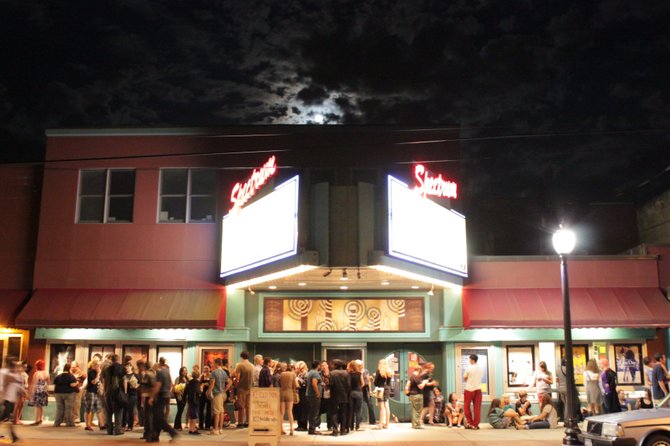 ALBANY — Staying true to their business philosophy, the owners of Spectrum 8 Theaters have gone a step further in turning their independent movie house environmentally friendly.
Last year, the four owners decided to invest thousands to install solar panels on the theater's roof. In late December, the project was completed and the panels are now live, supplying the business with one-third of its electrical needs.
"I don't think there are many movie theaters beings powered by the sun at this point, at least not on the east coast," said co-owner Keith Pickard.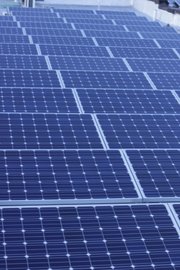 Solar power had always been a goal for Pickard and his partners, but they didn't believe it was possible until they found energy incentives through the state and federal government. Through the reimbursements and tax breaks, the owners felt the best time to put their plan into action was now.

"This is where our country is headed," said Pickard. "This is our future. Even the federal government recognizes it. We have to start moving away from fossil fuels."
The theater now has 216 solar panels installed onto the roof. The project has saved nearly $1,000 on the monthly energy bills so far and any electricity not used gets sold back to the grid. Before the tax breaks, the panels cost about $250,000 with installation.
According to the New York State Energy Research & Development Authority, the Spectrum's solar panels will prevent 56,000 pounds of pollution from entering the earth's atmosphere. It's the same as planting 4.5 acres of trees or reducing car pollution by 66,800,086 miles driven.
"The whole project goes along with our ideas of sustainability," said Pickard. "It's a perfect fit for us."
Soon, new low-energy hand dryers will be installed into all of the bathrooms to stop the waste of papers towels. The machines will be powered by energy generated from the new solar panels.
(Continued on Next Page)
Prev Next
Vote on this Story by clicking on the Icon