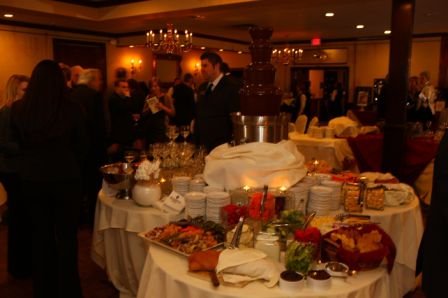 Gail Ponzi has relied on Umbrella for about five years and said she doesn't know what she'd do without the service.
"I don't know where I'd go to find somebody to do the jobs they help me with," said Ponzi.
Ponzi has called Umbrella when she needed help with plumbing, yard work, electrical problems and housekeeping.
"They've been instrumental in helping me. When I really need something I can call them and they send somebody over to help me," said Ponzi. "They're friendly and they're very helpful and very nice."
Umbrella also sends home inspectors to perform a 17-point home safety inspection to ensure everything is in working order.
"From the roof to the basement looking for safety issues, things that could save these people from having to spend a lot of money or even life safety issues," said Quinn. "We provide carbon monoxide detectors … replace batteries in smoke detectors every year."
Prices are on a sliding scale based on income and about 300 seniors are enrolled throughout the town.
Umbrella helps seniors continue to live at home independently, which is Colonie Senior Services' main mission.
"(Umbrella) is designed to help our senior citizens remain in their homes by providing services that help them remain independent," said Ed Neary, executive director of Colonie Senior Services Center.
Besides providing home maintenance assistance, Umbrella workers let clients know what other resources are available to them through the town.
"Our homeowners receive information either through us … or things going on in the community that might be of interest to them. It connects them to services like transportation, meals and wellness programs," said Neary. "It's our handymen who make these connections."
The 7th Warmth of Wine is March 1 at the Century House in Latham from 6 to 8 p.m. Tickets are $50. For more information about Umbrella of Colonie visit www.colonieseniors.org.
Vote on this Story by clicking on the Icon