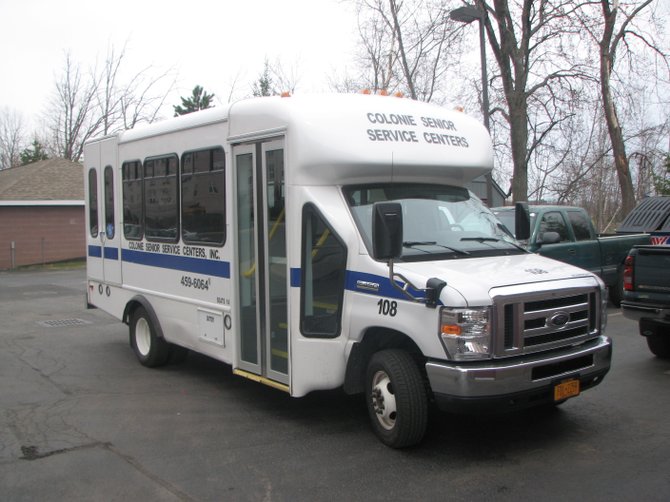 COLONIE — For many, keeping track of and making it to doctor appointments and social engagements, along with managing errands like grocery shopping, can be a pretty demanding chore. But at Colonie Senior Services, that task is multiplied by 700.
That's the number of seniors who are served by the organization's transportation offerings. Senior Services has seven vans that transport the center's seniors around the Capital District. Vans can hold 12 passengers and the service runs about 80 trips a day.
That task will hopefully be getting easier with a $5,000 grant from the The John. D. Picotte Family Foundation to fund a more cohesive and organized transportation system for seniors. The money will help pay for the $8,000 cost for PtMS Paratransit Software, which enables a more efficient routing system.
"We just felt that they're one of the best senior service organizations locally and we try to be supportive of their many different programs," said Jackie Mahoney, director of grant making at John. D. Picotte Family Foundation.
The foundation makes about 700 grants a year for education, health care, science, arts and more. Mahoney said she thought the grant for CSSC would do a lot of good.
"They just happened to apply for the grant and we thought it would be very helpful to get seniors to doctor appointments," she said.
The software is GIS – a geographic information system – that will help easily group trips. Each senior will have their name added to the system, with their schedule and the addresses of where they need to go. The GIS portion of the software will help to organize a van's trips so every one is more efficient. Information can be added into the database as time goes on, and it will be organized and incorporated into routes for the coming days.
(Continued on Next Page)
Prev Next
Vote on this Story by clicking on the Icon