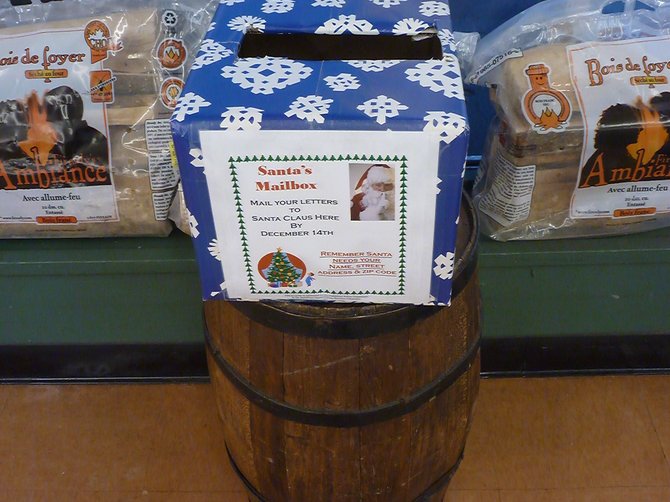 BETHLEHEM — Each winter, millions of children across the globe write out their holiday wishes and mail them to Santa Claus in hopes of finding that special present underneath the tree on Christmas morning. But how many children receive a letter back?
For more than 25 years, Santa's little helpers in the Bethlehem Police Department and Senior Services Department have worked to deliver the Christmas lists from Bethlehem's children to the North Pole by Dec. 25. In return, they have been tasked by Saint Nick to write a letter in reply.
"We call ourselves 'Santa's Senior Elves,'" said Director of Senior Services Joyce Becker. "We have a group who volunteers each year to write the response letters, and that's their job."
Every November after Thanksgiving, members of the Bethlehem Police Department distribute special boxes to each elementary school in town, local Stewart's Shops and the Delmar Marketplace. Children who write a letter to Santa are asked to include their address and put the letter into one of these boxes. In the middle of December, the police then pick up the boxes to be taken to the North Pole. Some time later, children will receive a letter back from Santa written by one of his local helpers.
An average of 500 letters are received each year, according to Detective Michael Whiteley, who works with the police department's Family Services Unit. The police department also helps with purchasing supplies for the letter writing program.
"It feels great to be able to be the middleman to make sure the kids get their lists to Santa and for the kids to get them back," he said. "It's important that those letters get to the big guy."
Becker said the letters usually contain requests for the toys, like bikes or dolls, but sometimes they're more heartfelt.
"Sometimes dad lost their job and they need help, or they ask for food," she said.
(Continued on Next Page)
Prev Next
Vote on this Story by clicking on the Icon