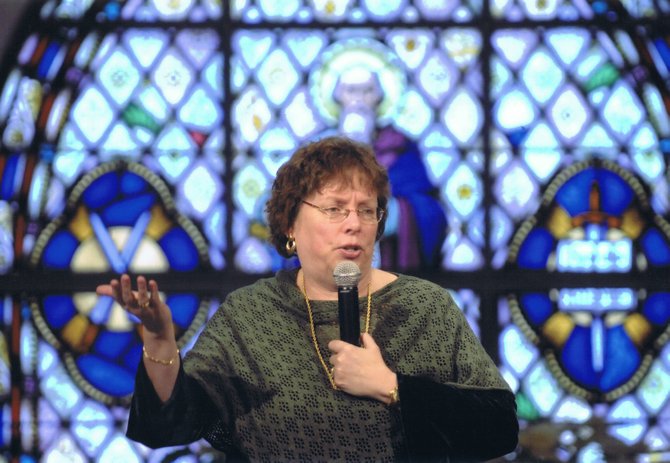 Kate Dudding and Betty McCanty have countless stories between them. There are the personal stories, the stories about their travels and adventures. There are the stories about people who inspire them. There are the stories about legends and folktales.
There's also a story about the two of them, one whose first chapter was written in the Adirondack Mountains, where both women were attending a workshop by Jeannine Laverty. There's a generation between them -- McCanty is 89, and Dudding, at 62, could easily be one of her eight children -- but they formed a fast friendship built on common interests and mutual respect.
"We found we're very compatible even though we have many years between us," McCanty said.
"She's a model of the little old lady I want to be," Dudding said with a laugh. "She's lively and funny and nurturing. She always shares very positive remarks about my stories and what I do."
Maybe it should be no surprise that two storytellers are kindred spirits. As Dudding says, they never lack for conversation on their car trips together. But McCanty, it turns out, is something of an accidental storyteller.
A retired Ballston Spa High School teacher, McCanty decided some 25 years ago to take a class about using humor in the classroom. When it was canceled, McCanty called the organizer and told him to tear up her check or send it back. Instead, he persuaded her to try another class, one about storytelling.
"By the end of the week, I was hooked," she said.
McCanty, who lives in Woodlawn Commons in Saratoga Springs, loves that storytelling takes out the middleman -- the book or the television or, in this day and age, the computer screen. It's just the storyteller and the audience.
"It lets you really communicate with people," she said. "When people smile or laugh or shudder, you've made it. You've made that connection."
(Continued on Next Page)
Prev Next
Vote on this Story by clicking on the Icon