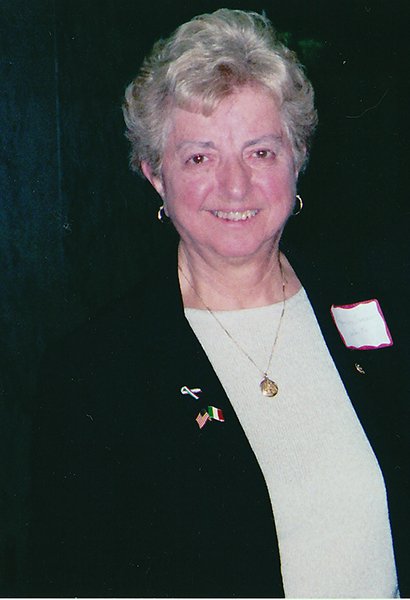 ROTTERDAM — Focusing on the community at large and not on oneself has been the motto for one Rotterdam resident throughout her life.
The Gabriele D'Annunzio Lodge No. 321 of the Sons of Italy is honoring Frances Suraci White, a longtime member of the organization, at its 96th Columbus Day Banquet on Friday, Oct. 14, at Mallozzi's in Rotterdam. Lodge Spokeswoman Dolores Scalise said White is very deserving of the honor for her many years of dedication to the Sons of Italy. Also, her character stands out as being caring and generous.
"I've known her since I was a young child … and I used to spend my summers out at her home. She has done so well as a person … she is really one in a million," said Scalise. "She is so knowledgeable that when people are looking for their hometown in Italy they call her, our historian, for our hometown in Italy."
Ever since White was a child she was interested in being a part of a group and community.
"When I was kid, a young girl, my father belonged to a society and once a month on a Sunday morning he would take me with him to the meetings," White said.
Being able to meet new people and get to know her community is why she has enjoyed being a part of the Sons of Italy for as long as she has. Also, her large group of friends supports her during times of need.
"Two weeks ago today I had surgery, and I have all my cards there," she said, pointing to her television cabinet. "I've got about 80 cards and a lot of them are from our own city here, but then because I've got involved with the Sons of Italy so much statewide, I've gotten a lot of cards from people throughout New York State."
(Continued on Next Page)
Prev Next
Vote on this Story by clicking on the Icon