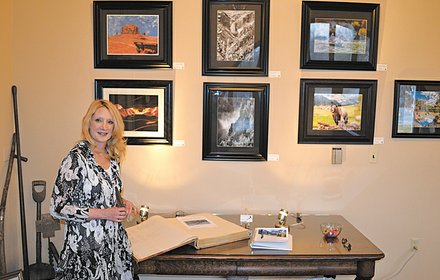 St. Agnes' Living Room offers art exhibits and classes
A cemetery in Menands has come up with an innovative way to bring more people there.
April 1, 2014
The Latest
Business News
Senior Center News
Food&Recipes
Home&Garden
Outdoors
Health&Fitness
Columnists
Senior Spotlight stories
Colonie adult day care program expands into Guilderland
A day program started in Colonie for seniors suffering from the early stages of dementia and Alzheimer's will be expanding to a location in Guilderland.

This appears in the March 5 editions of Spotlight Newspapers.

Low temperatures and a snowier than usual winter has left many older people on fixed incomes struggling to pay their heating bills. For the past few years, Colonie Senior Service Centers has stepped in to help by hosting the Warmth of Wine fundraiser.

Village waited several years for state funding after purchasing vehicle
Seniors had cheered years ago at an Altamont Board of Trustees meeting upon hearing a new van would be bought, but the mayor recently was the one cheering after state funds for the purchase finally arrived at Village Hall.

Good Samaritan Nursing Home hosts its own version of the Olympics
Good Samaritan Nursing Home hosts winter games for residents.
Assisted living community becomes part of national chain
Delmar Place is under new management after Atria Senior Living acquired the facility in December.

Retirees find pleasure by making quilts for children
Marcia Hajeck has always loved to sew, but it was about 1980 when she began creating quilts. The now 75 year old from Clifton Park says she typically spends at least three hours a day on her selfless hobby.

An uptick in snowy owl sightings thrills local bird enthusiasts
Snowy owls have landed at the airport and according to local bird club members, the creatures have been seen there for more than a month.
The Home of the Friendless opened its doors on Sept. 9 1868, ready to help ladies in need.

In an effort to raise money for needed repairs and upgrades to St. Peter Armenian Apostolic Church in Watervliet, the congregation's women have compiled hundreds of family recipes into a new cookbook.

CarFit helps older drivers stay safe behind the wheel
CarFit volunteers converged at Westmere Fire Department on Wednesday, Dec. 4, to make seniors aware about vehicle safety equipment and to fit cars to each individual. Information is given to enhance driver safety, too, along with recommending certain items that can be purchased to make driving safer.